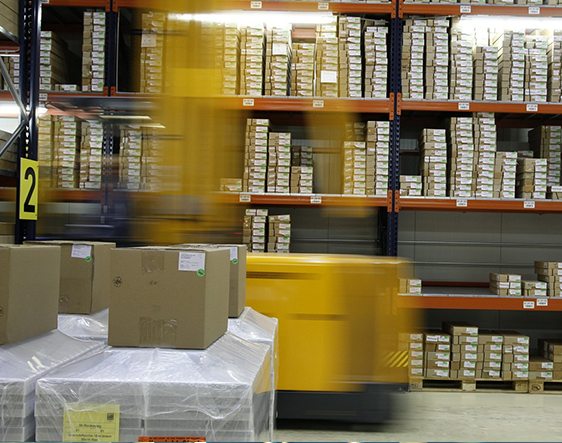 IN THE LAST 400 YEARS, WE HAVE EXPERIENCED A SUCCESSION OF INDUSTRIAL REVOLUTIONS THAT HAVE SIGNIFICANTLY CHANGED OUR WORLD AND WE FIND OURSELVES ON THE CUSP OF THE 4TH INDUSTRIAL AND DIGITAL REVOLUTION SET TO DO THE SAME.
The first revolution was steam powered mechanisation in 1784, followed by the 2nd, with electricity enabling mass production from 1890. The 3rd was the IT and electronics revolution ushered in from 1969, which gained momentum and evolved into digital technology beyond the 1980s taking us to the edge of the 4th digital revolution, when we see artificial intelligence (AI), biotechnology and the Internet of Things completely change our world. But technological changes have always caused changes in the wider systems: society and professions at large. Has this also been the case for the HR profession?
HR has indeed seen a lot of change. Prior to 1980s, it was called Personnel Management and was mostly associated with hiring, training and administration. Today it cumulates a range of strategic and tactical responsibility from talent management to business partnerships and shared operational services.
This significant transformation has been spurred on by external pressures such as globalisation, technology and overall changes in society, including legislation and changes in values and beliefs. The world of business generally has become more focused on the impact of people, motivation and engagement, as a critical differentiating factor in the race for success and sustainability. This is why the pressure on HR – the people's function – to optimise its impact and contribution to the bottom line has also increased.
Harnessing potential through employee engagement
Organisations are brought to life by the commitment, the industry and the energy of its people, but the 2017 Trends in Global Employee Engagement report has exposed an overall fall in employee engagement across the world, with serious implications for productivity. In the UK, 12.5 million working days were lost due to work-related stress, depression or anxiety in 2016/17. Gallup has been measuring employee engagement in the US for nearly two decades and has highlighted that only 30% of people are engaged at work – meaning that 70% of the workforce are contributing little to the organisational effort. The relationship between employees and employers has also evolved and been somewhat eroded by changes in the labour market due to a wide range of external, often global factors. The implications are significant since one of the greatest operational costs of an organisation is salaries. So 70% of the money spent on salaries, returns little if anything to the organisation.
The necessity and capability to motivate, inspire and develop the workforce is clearly critical to our new world. A world where the development of effective, responsive and Agile businesses is key. This is how the critical contribution of HR has once again become apparent due to its role in these unsettling times of change and transition. HR is ideally placed to be directly involved in defining and fostering an organisational culture where change is embraced rather than resisted, and where employees share a flexible and Agile mindset that can respond and adapt to evolving and emerging technologies. We need to create new systems and attitudes that will help to harness and enhance human potential by partnering it with technology and AI. Insights from Culture Amp's 2018 employee benchmarks show that fast growing companies are the ones that can maintain high levels of engagement and retention. These organisations can both attract and retain talent, making them able to find and keep the best people. Attracting and retaining the right talent is itself a costly and complex process where the return on investment is only realised typically when a new hire stays with the company at least 2-3 years. As a result, longer tenure and effective work delivery become strong contributors to organisational growth.
Evaluating the impact of AI
The 4th technological revolution has redefined the world of work. A new set of skills need to be defined and made available to the organisations of the future and this challenges the HR function to operate in a significantly more complex, interconnected, unpredictable and evolving environment. The increasing impact of AI demands consideration from 3 core perspectives:
The use of AI within HR itself
The use of AI in the business HR serves
The use of AI in wider society and in a global context
Strategically, HR's talent management channels have already been disrupted. Traditional training models are obsolete, workforce diversity is greater than ever before and typically includes people from the age of 23 to 70 or more. Globalisation means an unprecedented mix of culture and values, with the established norms of the organisation blending with those of local, remote and dispersed teams.
Tactically HR already uses technology for:
People analytics: supporting workplace decisions by using big data
Listening devices, personal productivity measurements and personalised learning with mobile 24/7 access
Recruitment and selection processes – now redesigned as: targeted norms vs. generic norms, localised validity vs. generalised validity and individually targeted vs. socio-economic group targeted
But is scientific advancement alone sufficient and how can we realise the full potential of the partnership between the knowledge and intelligence of fully engaged and motivated employees with the power of technology and AI?